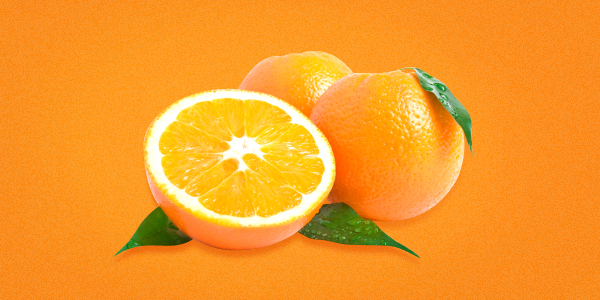 Our oranges come from the South East of Spain, which is the area with the best weather conditions; it is warm during the day and cold at night. The varieties of oranges we use for the elaboration of our Orange Fruit Compound are the Spanish Navel orange and the orange from Valencia. These varieties of oranges contain the best orange juices, with a fresh and intense flavor.
Thus, our Orange Fruit Compound can be used as a base for drinks but also to add taste to any food product.
Oranges are rich in vitamin C, which protects cells by scavenging and neutralizing free radicals. These, if not neutralized, may lead to chronic conditions such as cancer and heart disease. Vitamin C also helps in fighting against damaged skin caused by sun and pollution, and it is vital to collagen production. The fiber in the oranges helps lowering cholesterol levels, because it picks up excess cholesterol compounds in the gut and pushes them out in the elimination process. Moreover, it aids in digestion and helps in weight loss. The fiber, along with the vitamin C, potassium, folic acid and choline, in the oranges are all good for the heart. Potassium keeps your heart beating, and the lack of it may lead to arrhythmia; it helps lowering blood pressure and protects against strokes. The vitamin A in oranges improves and protects vision.
Oranges also boost the immune system when dealing with everyday viruses and infections.
Orange Fruit Compound – Experienced Supplier
Our facilities are located near the raw materials, thereby reducing the time between the collection and the processing of the fruit in order to maintain all of its properties.
The Orange Fruit Compound can be pasteurized, frozen or aseptic, depending on the final use given to the product and the preferences of our clients.
Tecnical data
Identification data:
Applications:
Characteristics:
| CHEMICAL ANALISYS: | RANGE | COMMENTS / OBSERVATIONS | | - | - | - | | · Brix | 31 - 32 | | · Acidity (%ACA) | 2.5 - 3 | | · Pulp level (% v/w) | 2 Max | | · Oil level (% v/w) | 1.6 - 1.8 min |
Remarks:
Annexes:
See more related products